Come In and Let Us Spoil You with Culinary Delights.
Our restaurant is characterised by refined hospitality and a love of detail. Let us spoil you with our light cuisine, Bavarian delicacies and our popular wild game specialities.
We attach great importance to selected quality from local agriculture. Enjoy the rich breakfast buffet in our cosy restaurant with winter garden café or in our hall.
Here you can see our current menu >>>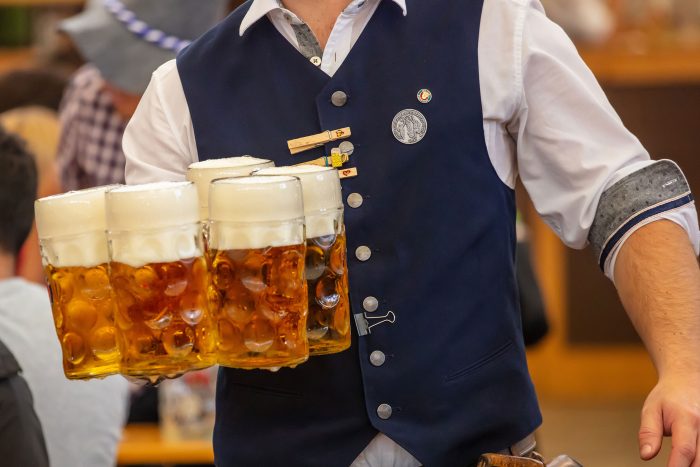 The Farmhouse Parlour in the Country Inn "Zum Schildhauer"
Our cosy farmhouse parlour invites you to enjoy a hearty snack with Bavarian delicacies – such as fresh white sausages and pretzels from our own butcher's shop. Experience Bavarian cosiness at the tiled stove or at the large bay window table.
Tradition, cosiness and quality time with one another combined with local charm and character.
The Winter Garden at the Country Inn "Zum Schildhauer"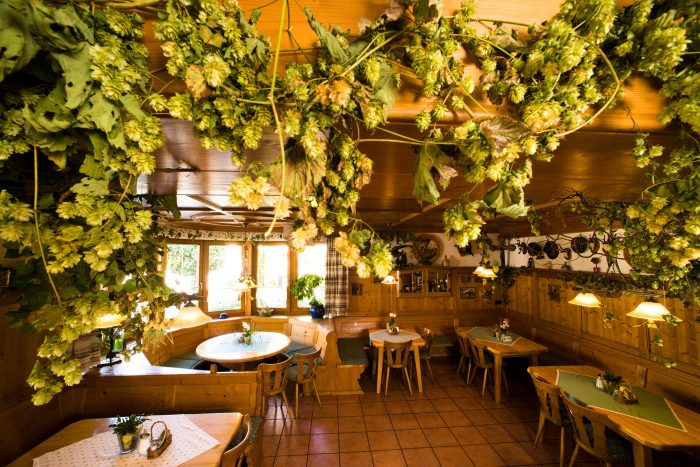 Sit protected from rain and snow in our winter garden and leave the occasionally bad weather outside.
The Terrace at the Country Inn "Zum Schildhauer"
Our terrace invites you to let the sun shine on your belly or to find a shady spot. Enjoy the fresh air and let us spoil you with our regional specialities, homemade cakes and ice-cream specialities.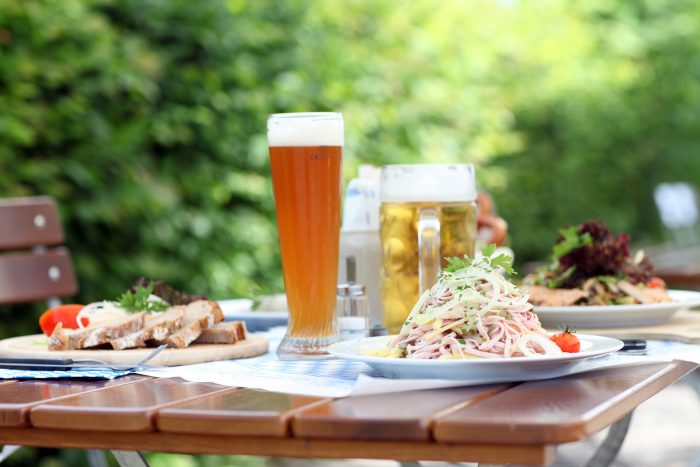 The Hall at the Country Inn "Zum Schildhauer"
Our hall offers the right setting for your celebration and your stay. We not only have space for large groups, but also for a small and fine celebration.
The cosy and large hall is separate from the guest room and can accommodate up to 80 people. So we are well equipped for celebrations, weddings, company parties and bus groups.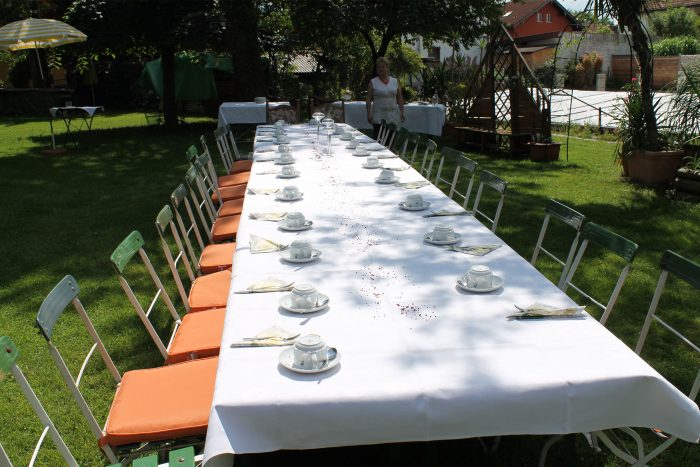 Dining at the Country Inn "Zum Schildhauer"
Dining is a necessity – enjoying is an art. Let us spoil you with our Bavarian and regional specialities.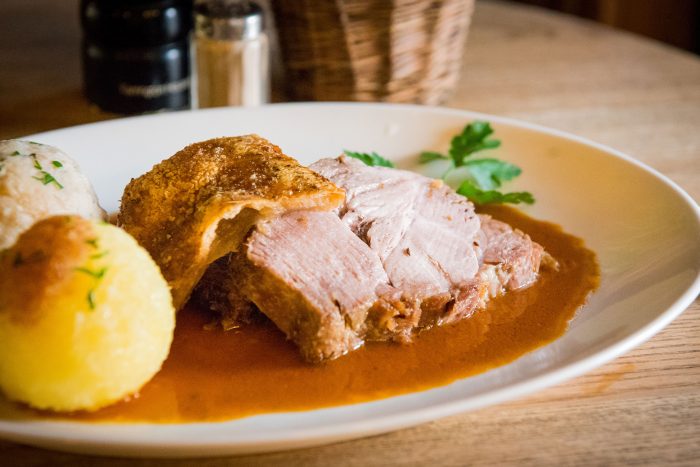 Bavarian Delicacies and Wild Game Dishes from the Region
You will find Bavarian delicacies and wild game dishes from the region on our menu as well as seasonal specialities – such as our popular wild garlic or asparagus weeks in spring, chanterelle weeks or our wild game weeks in autumn with wild game from local forests and partly also from our own hunt.
This offer was also recognised in 2010 with a silver award in the 'Regional Bavarian Cuisine' competition of the State Ministry of Food, Agriculture and Forestry.
Our varied buffet of delicacies is always a culinary delight.